Insulation piercing connectors for ABC simultaneous tightening  (IPC clamps "CBS/CT 70")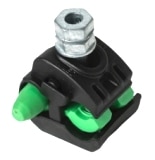 Insulation piercing connector   CES/CT70  –

P4



Piercing connector for public lighting

Branch IPC for public lighting
 Main insulated Alu/Cu  6 – 120 mm2
 Tap insulated  Alu/Cu    1,5 – 10 mm2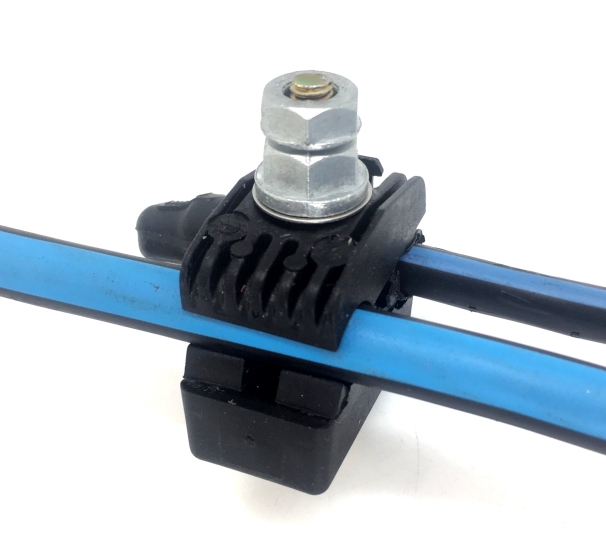 Insulation piercing connector  

CBS/CT25  –

P625
Tap connector piercing type for ABC lines

Piercing clamp for ins. service cable

 Main insulated Alu/Cu  6 – 150 mm2
 Tap insulated  Alu/Cu    2,5 – 25 mm2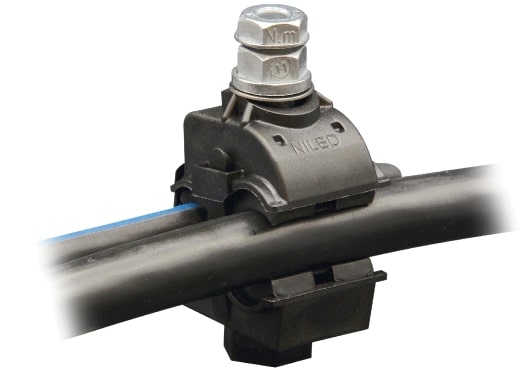 Insulation piercing connector – 

CBS/CT70  –

P635
Insulation piercing tap connector for ABC

Service piercing connector

 Main insulated Alu/Cu 16 – 95 mm2
 Tap insulated Alu/Cu 6 – 35 mm2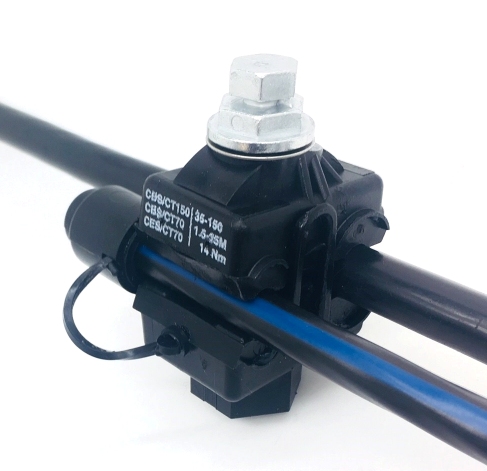 Tap piercing connector – 

CBS/CT150  –

P645
Insulation piercing tap connector (IPC clamp)

Branch and public lighting clamp

Main insulated Alu/Cu 16 – 150 mm2
Tap insulated  Al/Cu (1,5- 6) 10-35M mm2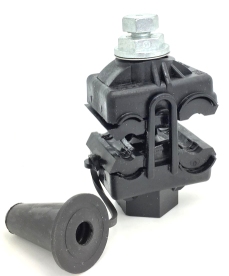 Insulated piercing connector "IPC"  –

P54
Insulation piercing connector for overhead insulated cables

Derivation piercing clamp for ABC

 Main insulated  Alu/Cu  6 – 120 mm2
 Tap insulated  Alu/Cu     10 – 50 mm2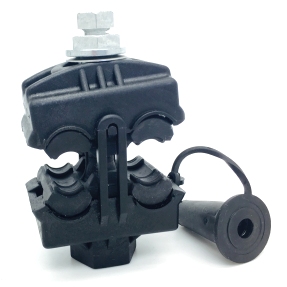 Insulation piercing connector "IPC" –

P70
Ins. piercing clamp for main deriv.  CDR/CT1S

 Simultaneous piercing clamp IPC

 Insulated main  Al/Cu  35-150 mm2
 Tap insulated  Alu/Cu  35 – 95 mm2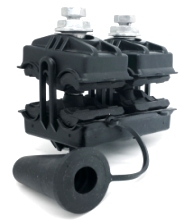 Insulation piercing connectors     

P150.2
Piercing connector for LV insulated cables

Insulation piercing clamp for ABC

 Insulated main Alu/Cu  35 – 150 mm2
 Tap insulated   Alu/Cu   35 – 150 mm2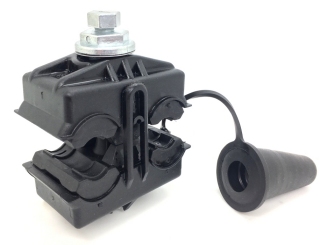 Insulation piercing connectors      

P240
Piercing connector for LV insulated cables

Tap derivation connector for ABC

 Insulated main Alu/Cu  70 – 240 mm2
 Tap insulated  Alu/Cu    70 – 240 mm2
NILED is developing the technology of insulation piercing connectors (IPC Clamps) for abc networks. Niled, european manufacture, supply national utilities power companies (Enedis, Iberdola, Endesa…) for more than 70 years.
Insulation piercing system : Shear-head bolt ensures precise tightening control of the insulation piercing connectors for ABC. Linemen keep the possibility to disasembly the insulation piercing clamps thanks to the second head of the nuts. Installation is clean and easy because very low qty of grease  is required for the watertightness of these insulated piercing connectors. Insulation of the piercing clamps : here-above IPC connectors are tested "withstand 6kV in water" according EN 50483 standard.

No electrical risk neither during, nor after the electrical connexion because all parts of the IPC (Insulation Piercing Connectors) are perfectly insulated. The proposed range of NILED piercing connectors for ABC lines includes very wide range of cross sections. Electrical installer will find insulation piercing clamps for networks derivation, tap branch or public lighting lines.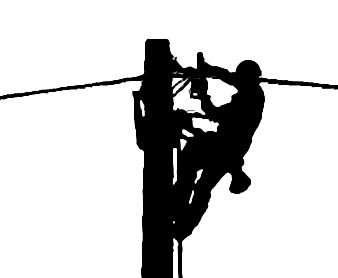 Insulation piercing connectors for aerial bundle connectors – Insulation piercing connectors for industry – Insulation piercing connectors for photovoltaïc networks

IPC insulation piercing clamps for overhead lines -Tap clamp for ABC twisted cables – Simultaneous piercing clamps – Service derivation clamps for electrical cables