Suspension clamps for not insulated cable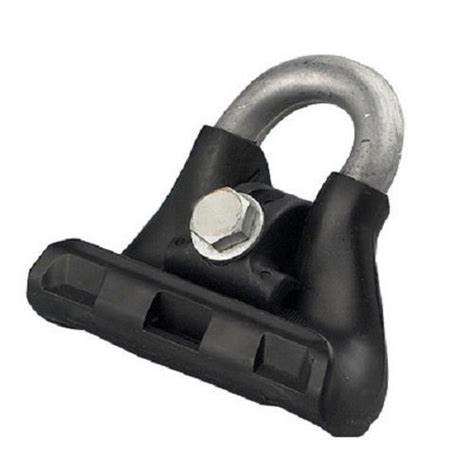 Suspension clamp

  

PS-25.95
  Suspension clamp for bare conductor

Suspension clamp without movable link

Anchoring on pole /Vert. tensile strength 2T

Can be fix on bracket or hook bolt BQC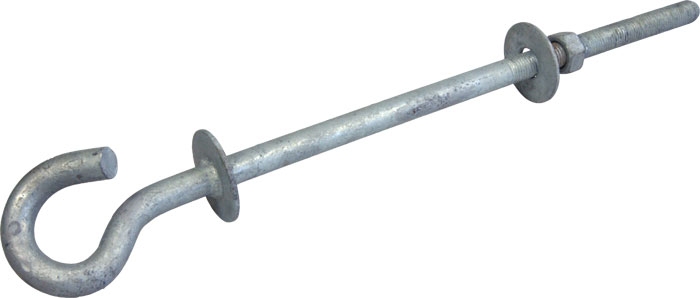 Galvanized steel bolt with anchor hook

Allow to anchor suspension clamp

Diameter 12 mm x Length 350 mm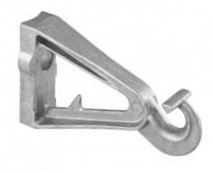 Suspension bracket with open hook

Open hook bracket

Fixing on pole/ Tensile1200 DaN
Can be fixed either with bolt or strapping

NILED is a manufacturer of accessories for ABC twisted cables for more than 70 years.  We consequently propose fixing fittings including suspension clamps and anchoring dead-end clamps. The self-supporting cable can either be fixed by anchoring the only messenger conductor. In this case, this only messenger will support mechanical tensile strength, and it will support all other insulated cables, which are twisted togeither. This "messenger" cable can be either insulated, or not insulated ("bare messenger"). The alternative solution will be the use of anchoring or suspension clamps which take and support all conductors of the overhead bundle.  Linemen will find in Niled offer all kind of accesories needed for low voltage distribution lines on poles or walls, such:

– Suspension clamps, anchoring clamps for main networks or home-service fixing

– IPC clamps for connecting bare or insulated conductors
-Installation equipment for installation of the abc accessories.