PS1500 ES1500 Suspension clamps and brackets

for ABC fixing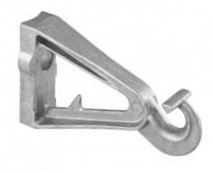 Suspension bracket for clamp fixing (PS-1500 type)

Open hook suspension bracket

Aluminium alloy/ Tensile 1200 DaN
Installation with bolt or strapping

Suspension clamp – PS54.QC
  Suspension clamp without movable link for ins. messenger

Suspension clamp without movable link

Fixing on pole/ Vertical tensile 750 DaN
Installation without tool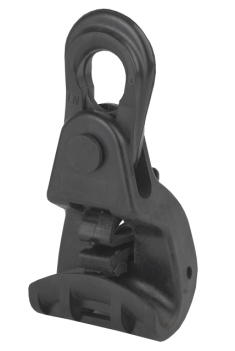 Suspension clamp – PS1500+LM
  Suspension clamp for LV ABC with neutral messenger

S

uspension clamp with movable link

Fixing on pole/ Vertical tensile 1500 DaN
Installation without tool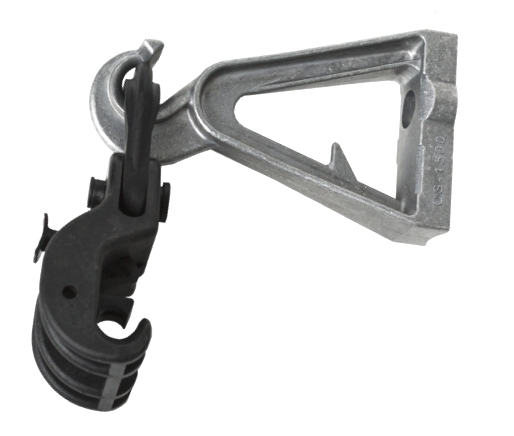 Suspension assembly – ES1500
Suspension clamp & bracket for LV ABC with neutral messenger
Use for fixing insulated messenger

Round cable 25 – 54 – 70 – 95mm2
Vert. mechanical tensile 1200 DaN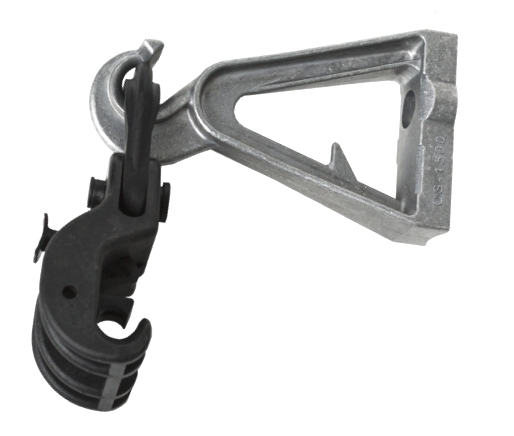 Suspension clamp assembly – ESF54/70
  Suspension assembly for ABC overhead fixing

F

or fixing ABC insulated messenger

Round cable 25 – 54 – 70 – 95mm2
Shear mechanical fuse 650-900 DaN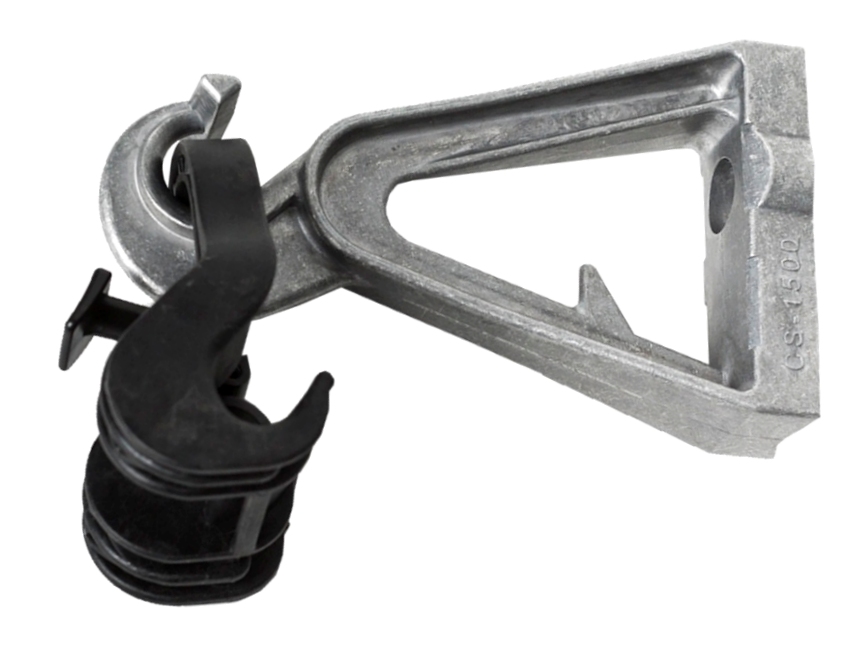 Suspension clamp assembly – ES800
  Suspension assembly without movable link

For fixing ABC insulated messenger

Round cable 25 – 54 – 70 – 95mm2
Shear mechanical fuse 800 DaN
NILED, as european manufacturer, develop ABC accessories for more than 70 years. The offer includes a wide range of wedge anchor and suspension clamps for fixing overhead bundled conductors. The PS1500 ES1500 suspension clamps are used to anchor the insulated messenger. Because the locking of the clamps do not require specific tools, installation is quick and easy. Niled also propose anchoring dead end clamps  (EDF PA1500/PA2000 type).

PS1500 ES1500 suspension clamps suit to conductors cross-section from 50 to 95 mm2
The PS1500 can be easily installed on open hook CS1500 support bracket. ES1500 is an assembly of the PS1500 suspension clamp and CS1500 suspension aluminium bracket.