Insulated mechanical terminal lugs with shearhead bolts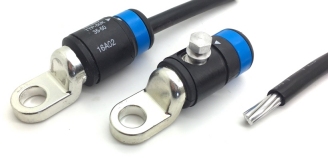 Shear screw insulated mechanical lug – TTP-50
Mechanical tightening terminal lug
Terminal lug for cables IEC60298
Suit to alu-copper multi-wires cable 16-50 mm2 
Tinned aluminium bimetallic lugs

Mechanical fuse shearhead bolt
Insulated mechanical mechanical lugs –TTP-95
Mechanical tightening terminal lug
T

erminal lug for cables IE

C60298
Suit to alu-copper multi-wires cable 50-95 mm2 
Tinned aluminium bimetallic lugs
Mechanical fuse shearhead bolt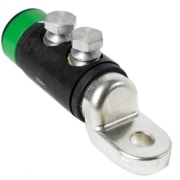 Insulated shear screw lug –TTP-150
Mechanical tightening terminal lug
S

hear-head lugs for conductors acc. IEC60298
Suit to alu-copper multi-wires cable  95-150mm2 
Tinned aluminium bimetallic lugs

Mechanical fuse shearhead bolts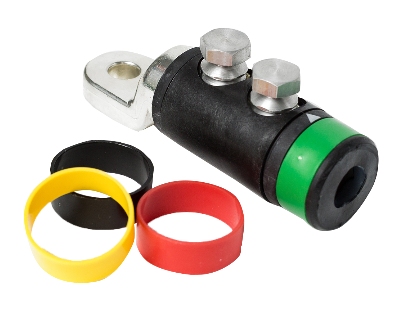 Insulated mechanical bolt lugs –TTP-240
Mechanical tightening terminal lug
S

hear-head lugs for conductors acc. IEC60298
Suit to alu-copper multi-wires cable  150-240mm2 
Tinned aluminium bimetallic lugs

Mechanical fuse shearhead bolts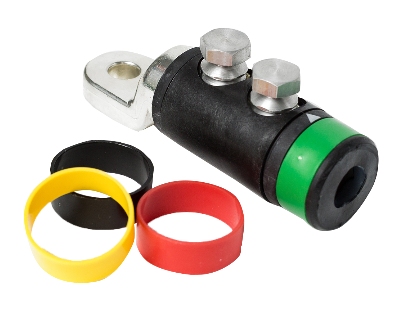 Insulated shearbolt mechanical lugs –TTP-300
Mechanical tightening terminal lug
Mechanical crimping lugs for cables IEC60298
Suit to alu-copper multi-wires cable  240-300mm2 
Tinned aluminium bimetallic lugs
Mechanical fuse shearhead bolts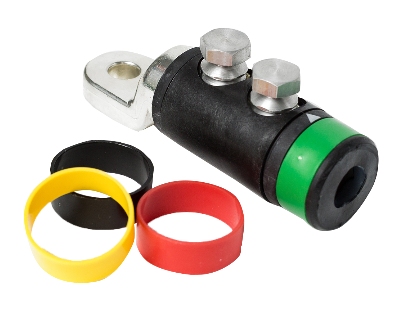 Insulated shearbolt mechanical lug –TTP-400
Mechanical tightening terminal lug
M

echanical crimping lugs for cables IEC60298
Suit to alu-copper multi-wires cable  300-400mm2 
Tinned aluminium bimetallic lugs
Mechanical fuse shearhead bolt
INSULATED MECHANICAL LUGS :
NILED, as european manufacturer, develop insulated mechanical shearhead bolts lugs for more than 70 years. These mechanical lugs are designed as practical alternative to the crimping method. No torque wrench or the crimping tool is required for installation. Shear head bolts ensure precise tightening control of the insulated mechanical terminal lugs.  The head will shear itself off at the appropriate torque moment. These shear head bolts connectors (terminal lugs or junction splices) can be used for medium voltage and low voltage application .
Niled propose a special maintaining key "CM" for easier installation of the mechanical shear head connectors (junction type MTP or shear headed mechanical terminal lugs TTP).

The proposed range of insulated mechanical terminal lugs includes very wide range of cross sections. Electrical installer will find LV and MV solutions, and specific range of shear head mechanical connectors for all classes of cables. The pre-insulated connectors are used for insulated cables  aluminium or copper conform to IEC60228