ABC suspension clamps for self supported twisted conductors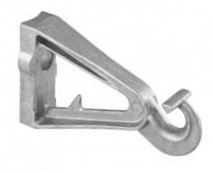 Bracket for ABC suspension clamp

"Hook" suspension bracket

Fixing bracket/ Tensile resistance 1200 DaN
Installation either with bolt or steel band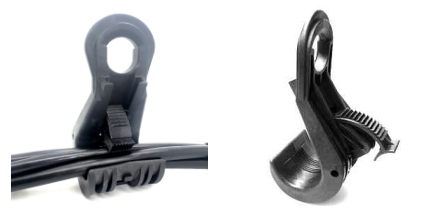 ABC suspension clamp – PS16/120
  Suspension clamps for self supporting cables

Suspension clamp for bundled cables

Dia. 7,5 to 36mm/ Vert. tensile 750 DaN
Installation with BQC or NILED CS1500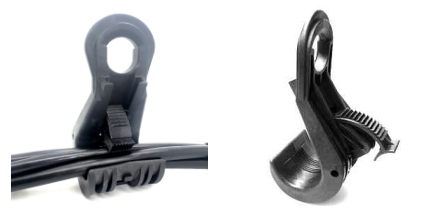 ABC suspension clamp – PS16/120.R
Suspension clamps for self supporting cables
Suspension clamp for bundled cables
Dia. 7,5 to 36mm/ Vert. tensile 1200 DaN
Ea
sy handling installation on BQC or CS1500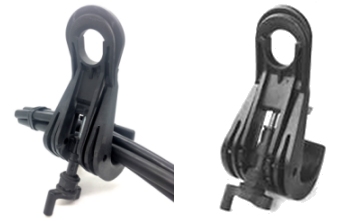 ABC suspension clamp – PSP16/120
  Suspension clamps for self supporting cables

Suspension clamp for bundled cables
Dia. 7,5 to 36mm/Vert. tensile strength 750 DaN
Ea

sy handling installation on BQC or CS1500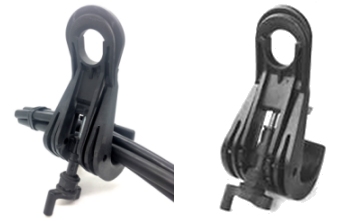 ABC suspension clamp – PS16/120.R
  Suspension clamps for self supporting cables

Suspension clamp for bundled cables
Di

a. 7,5 to 36mm/Vert. tensile strength 1200 DaN
Easy handling installation on BQC or CS1500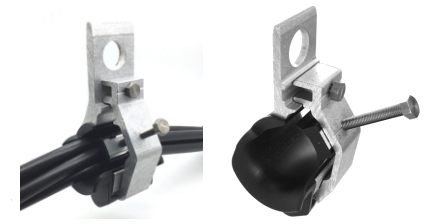 ABC suspension clamp – PSP16/120.M
  Suspension clamps for self supporting cables

Suspension clamp for bundled cables
Dia. 7,5 to 41mm/Vert. tensile 1800 DaN
Tightening Hexagonal bolt 13mm
Installation on BQC or open hook support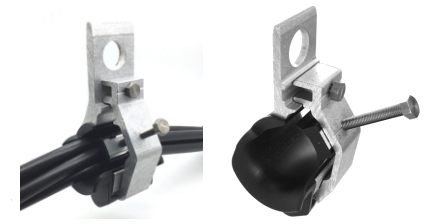 ABC suspension clamp – PS16/120.4T
  Suspension clamps for self supporting cables

Suspension clamp for bundled cables
Dia.7,5 to 41mm/Vert. tensile 4000 DaN
Tightening Hexagonal bolt 13mm
Installation on BQC or open hook support
NILED, european manufacturer, supply abc suspension clamps and anchoring clamps for self supporting conductors (ABC). Aerial bundled cables "ABC" (also aerial bundled conductors or simply ABC) are overhead power lines using several insulated phase conductors bundled tightly together.
The NILED offer includes a wide range of abc suspension clamps for self supporting conductors (overhead bundled cables). The suspension clamps PS and PSP type, and anchoring clamps RPA or PAS type are used for fixing self supporting conductors. Installation is made without special tools (Tightening bolts, or self locking devices). Attachment to the supports with anchor hook bolts BQC type.

Niled range anchoring clamps for self supporting conductors suit to aerial bundle conductors Diameter 7 to 41mm.
According to model and mechanical resistance required, the suspension clamps will be fixed either on open hook support  BQC, or anchoring bracket NILED CS1500. Please consult us for any ABC clamps with specific technical requirement (load, fixing devices, particular support…).