Self supporting conductors : anchoring strain clamps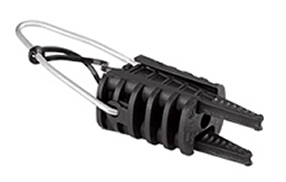 Self supporting type clamp

– DN123

(EDF PA25)



 Dead-end clamps for self supporting conductors

Anchoring clamp 2-4 insulated cables

Cables : 6-35 mm2 . Dia 5 to 10,5 mm
Mechanical tensile strength 200 DaN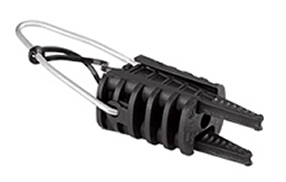 Self supporting type clamp

– DN123-R
  Dead-end clamps for self supporting conductors

Anchoring clamp 2-4 insulated cables
Cables : 6-35 mm2 . Dia 5 to 10,5 mm
Mechanical tensile strength

350 DaN
 NFC33042 / Cenelec EN-50483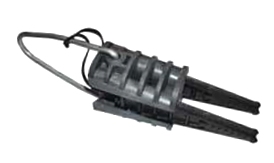 Dead-end clamps for self supporting conductors
Anchoring clamp 2-4 insulated cables
Cables : 6-35 mm2 . Dia 5 to 10,5 mm
Mechanical tensile strength

800 DaN
 NFC33042 / Cenelec EN-50483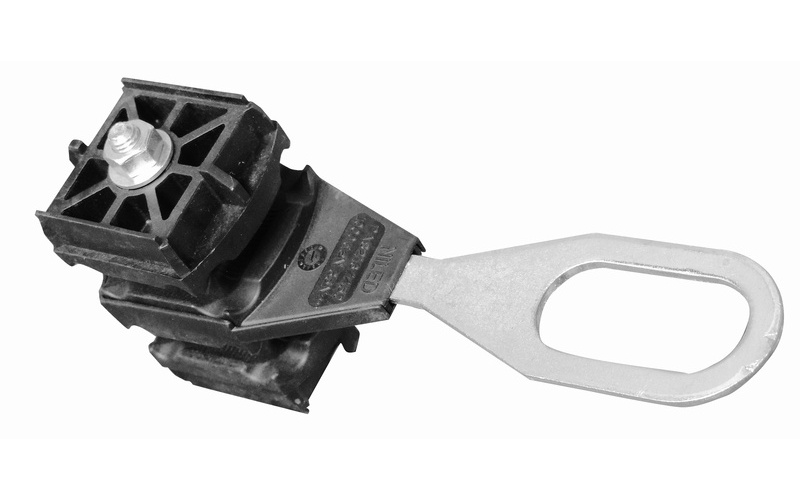 Self supporting type clamp

– PAS216/435
 Anchor clamp Aerial Bundled Cables

Anchoring clamp 2-4 insulated cables
Cables : 6-35 mm2 . Dia 5 to 10,5 mm
Mechanical tensile strength

800 DaN
 NFC33042 / Cenelec EN-50483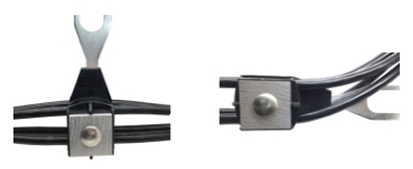 Self supporting type clamp

– PAS216/450.R
Anchoring clamp 2-4 insulated cables
Cables : 6-35 mm2 . Dia 5 to 10,5 mm
Mechanical tensile strength

1000 DaN
 NFC33042 / Cenelec EN-50483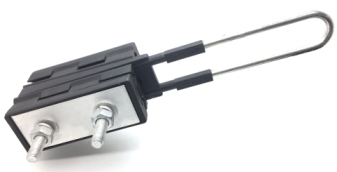 Anchoring strain clamp

– RPA425/70
  Dead-end clamps for Aerial Bundle Conductors

Anchor tension clamp for 2-4 insulated conductors

Cables : 4x 25 to 70 mm2 . Dia 8 to14 mm
Mechanical tensile strength 2500 DaN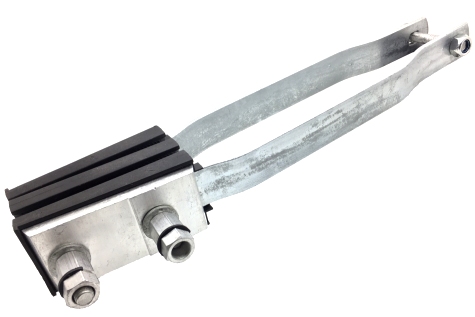 Anchoring strain clamp

– RPA450/120.S
  Dead-end clamps for Aerial Bundled Conductors

Anchoring strain clamp 2-4 insulated cables
Cables : 4x 50 à 120 mm2 / Dia 11 à 17mm
Mechanical tensile strength 4000 DaN
NILED, european supplier, manufacture self supporting conductors (ABC) accessories. That's why the Niled offer includes a wide range of wedge anchoring dead end clamps for self supporting conductors (overhead bundled cables). The anchoring dead end clamps DN type, RPA or PAS type are used to anchor aerial bundle cables without messenger thanks to a wedge system clamping all the insulated cables. Regarding the model type PA25, the installation is made either by wedge system (DN123-R, DN126). Other models type RPA will be fixed on poles with bolts + nuts. Attachment of the anchoring brackets type CA1500 or CA2000 will be made with steel bail. Niled also propose "Pig tail bolts" made of galvanized steel for the anchoring of these anchoring strain clamps.

Niled range PA25 or RPA anchoring strain clamps can suit many self supporting conductors from cross-section 16 to 120 mm2.
According to model, the anchoring bail will be fixed either on open hook support, or anchoring bracket CA1500 type.